Welcome to the ultimate guide on Himachal cab service! If you're planning a trip to the breathtaking landscapes of Himachal Pradesh, you're in the right place. Navigating through the scenic beauty of Himachal requires a reliable and efficient mode of transportation, and that's where our Himachal cab service comes into play. This comprehensive guide will cover everything you need to know about booking a cab in Himachal Pradesh, exploring the best routes, and much more. Let's embark on this journey together!
Choosing the Right Himachal Cab Service
When choosing the right cab service in Himachal Pradesh, it's essential to consider factors like reliability, safety, and affordability. Here are some top-notch services to consider:
Himachal Cab Service - Your Trusted Travel Companion
Our cab service has served travelers for over a decade, providing safe and comfortable rides. Our vehicles are well-maintained, and drivers are experienced and knowledgeable about the region. Whether you are traveling solo or with a group, our wide range of vehicle options can accommodate your needs.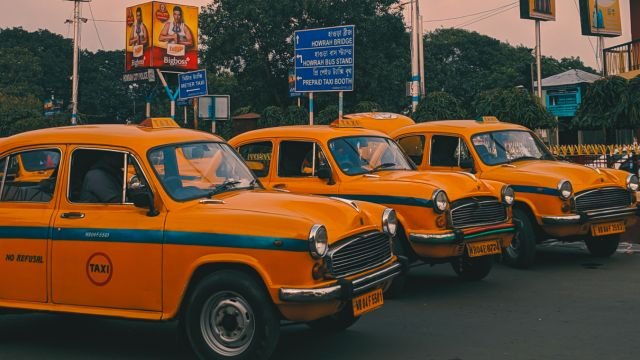 Discover the Scenic Routes
Exploring Himachal Pradesh is all about the journey. Here are some of the most scenic routes to take in the beauty of this region:
The Shimla to Manali Adventure: This route offers mesmerizing views of lush green valleys, snow-capped mountains, and pristine rivers. It is perfect for those who are looking for a picturesque road trip. You'll pass through charming towns like Kullu and enjoy the hospitality of the locals.
Dharamshala - The Land of Serenity: With its serene monasteries and breathtaking landscapes, Dharamshala is a must-visit destination. Hiring a cab here is a convenient way to explore the town and its surroundings. Don't miss the opportunity to visit the Dalai Lama Temple and experience its tranquility.
Spiti Valley - An Offbeat Adventure: For the adventurous souls, Spiti Valley is a hidden gem. It is a remote, challenging destination, but the journey is enriching. A reliable Himachal cab service can take you through rugged terrains and high mountain passes to witness the stark beauty of Spiti.
Benefits of Our Himachal Cab Service
Traveling with a professional cab service in Himachal offers several advantages:
Convenience at Your Fingertips
With our cab service, you can forget the hassles of public transportation. They offer door-to-door service, ensuring you reach your destination comfortably. Your cab will be ready to pick you up when you arrive at the airport or a railway station.
Local Insights
Cab drivers in Himachal Pradesh are often locals who can provide valuable insights into the region's culture, cuisine, and hidden gems. They can recommend the best local restaurants and markets and share stories about the area's history. It's like having a personal tour guide with you.
Safety First
Safety should be your top priority when traveling. Our cab service prioritizes the safety of passengers, making your journey worry-free. They adhere to strict safety standards, including regular vehicle maintenance and driver background checks. You can rely on our experienced drivers to navigate safely during adverse weather conditions.
Exploring Himachal's Hidden Gems
Himachal Pradesh is not just about popular tourist destinations; it's also about discovering hidden gems. Here are a few lesser-known places to explore:
Tirthan Valley - Nature's Paradise: Tirthan Valley offers serene landscapes, lush forests, and pristine rivers. It's an ideal spot for nature lovers and those seeking tranquility. You can go trekking, fishing, or simply relax by the riverside. The valley is also home to diverse flora and fauna, making it a hotspot for wildlife enthusiasts and birdwatchers.
Chitkul - The Last Village:

Known as the last inhabited village near the Indo-Tibetan border, Chitkul offers a unique cultural experience and breathtaking views. The village is famous for its traditional wooden houses, ancient temples, and the Baspa River. It's a haven for hikers and adventure seekers, with numerous trekking trails leading to high-altitude meadows and glaciers.
FAQs
How can I book a Himachal cab service?
Booking our Himachal cab service is easy. You can book online through our website or call our phone number (+91 9805687274). Provide your travel details, including your destination, pickup location, date, and time, and we will arrange a cab for you. It's advisable to book in advance, especially during the peak tourist season.
What is the best time to visit Himachal Pradesh?
The best time to visit Himachal depends on your preferences. If you enjoy snow sports and cold weather, winter (December to February) is ideal. Consider visiting in the summer (April to June) for a pleasant climate and lush landscapes. Due to heavy rains and landslides in some areas, the monsoon season (July to September) is not recommended.
Are our Himachal cab services COVID-19 safe?
Yes, our Himachal cab services have implemented strict safety measures to protect passengers from COVID-19. This includes sanitizing vehicles before each trip, providing hand sanitizers inside the cab, and ensuring drivers and passengers wear masks. Some services may also limit the number of passengers to maintain social distancing.
Can I hire a cab for a one-way trip to Himachal?
Absolutely! Our cab services offer one-way and round-trip options to suit your travel needs. Whether you need a cab to drop you off at your destination or pick you up from the airport, they can accommodate your requirements.
Are there discounts available for long journeys?
Yes, we offer discounts for long journeys. When booking your cab, it's a good idea to inquire about special offers. Discounts may vary depending on the distance and duration of your trip.
Do I need to tip the cab driver?
Tipping is not mandatory, but it's a common practice to tip the cab driver as a token of appreciation for their service. A 10-15% tip of the fare is generally considered appropriate. However, feel free to tip more if the driver has provided exceptional service or valuable insights during your journey.
Conclusion
Your Himachal Pradesh adventure begins with the right cab service. With reliable options like our cab service, you can explore the wonders of this region comfortably and safely. Whether visiting popular destinations or uncovering hidden gems, Our Himachal cab service has covered you. So, pack your bags and prepare to jump on an unforgettable journey through Himachal Pradesh!